Park view city is a name of excellence and quality in the real estate sector. In the lap of Margalla hill and natural beauty, the housing society offers its residents exquisite living facilities. The Park View City is specially designed in an advanced way of construction, making it a benchmark for other contemporary societies. 
In addition, Park View city is the project of Vision Group owned by Aleem Khan, a senior active member of PTI. However, they have many projects widely, but park view housing society is their first project in Islamabad. Since 2012, the vision group has contributed quality residences and infrastructure to real estate. 
Most clients are always curious about knowing the NOC status of park view city. On first June 2018, the housing society witnessed a glamourous day of receiving NOC from the Capital development authority along with construction permission.
The Park View city is expanded to a vast area of 7000 Kanal, including commercial and residential blocks. The blocks are divided according to plot sizes. You can book five marla plots in blocks A, B, F, J, and K. if you want to book 1 Kanal plot, they are available in blocks C, E, F, and N., and 2 Kanal plots are available in block D and P.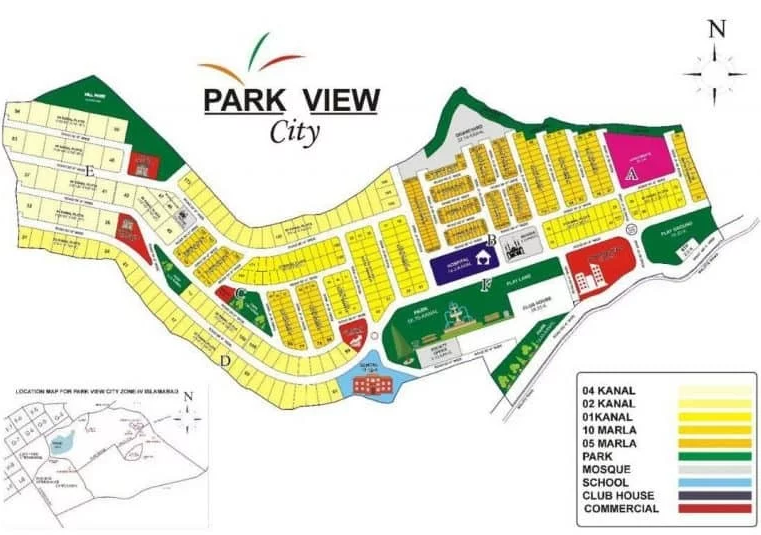 Book Your Plots at the Best Prices! Now you can book residential plots
for sale in Park View City Islamabad.
Get Your Plot Today at Discounted Ret
Plot prices in park view
The plot prices in park view city are according to the budget of its clients. If you want to live a luxurious life in the vicinity of Islamabad and want to earn a handsome profit, you should invest in commercial and residential plots in a park view city. All the plots in the housing society are available at discount rates.
You can book five marla residential plots at a down payment of Rs1,500,000
The 25% down payment for 10 marla residential plot is Rs2,625,000
A 1 Kanal residential plot in park view city is very reasonable. However, you can buy it with a 25% down payment of Rs6,250,000.
Location Map of Park View city
The park's location views Islamabad is apposite to Bahria Enclave and only 15 minutes away from Serena Hotel Islamabad. Through the location map of Park view city, you can easily visit the best housing society in Islamabad. While visiting the affordable housing society, you should consider its access points.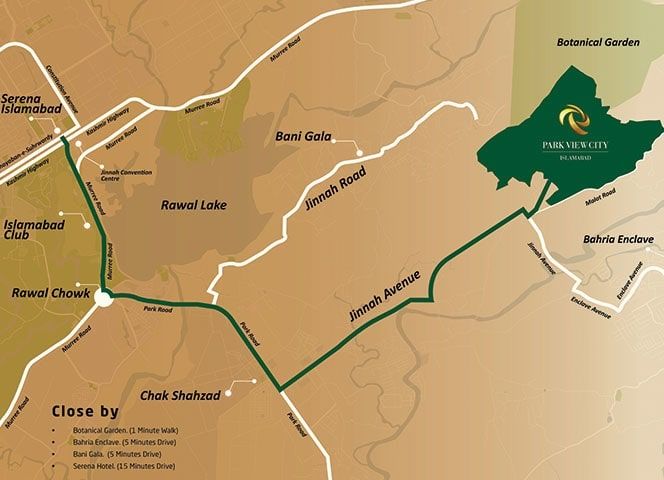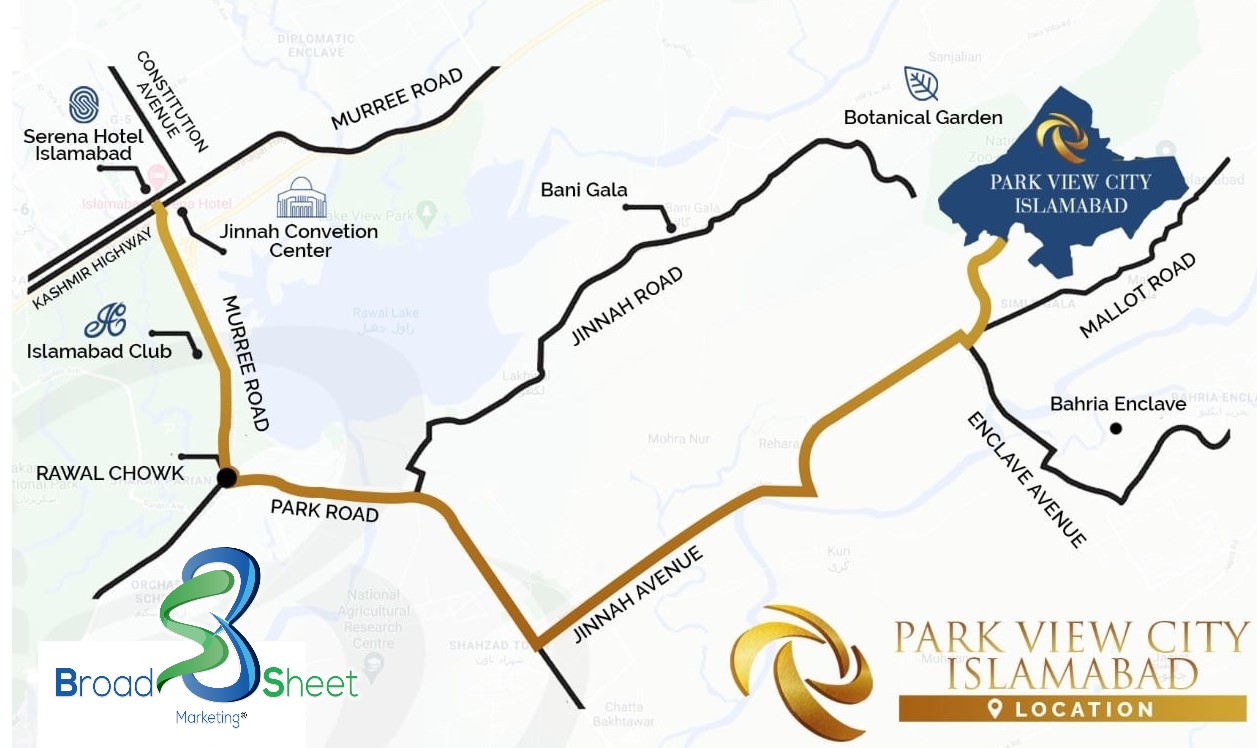 Access points
Now, investment in Park View City is very easy for you because it has more access points from many known benchmarks and landmarks, which is a standard opportunity for you to reach there and meet your dream. the access points are:
15 minutes away from Serena hotel
5 minutes away from Bahria Encalve
Only at the distance of 5 minutes from Bani Gala
8 KM away from through park road and Kurri Road
Features
After knowing the features of park view city, one would barely stop to invest and live in the most prominent housing society of Islamabad, the park view city. However, some of the features and amenities are here:
Shopping Malls
School
Zoo
Botanical garden
Golf Course
Health center
Sports complex
Parks
CCTV security
Restaurants and entertainment centers
Play Grounds
24/7 Electricity, Gas and Water
Gated community
Turkish Model mosque
Underground supply of electricity